Introduction
One brand sticks out like a brilliant light in the broad universe of India's commercial landscape: Edicon Paper Products Pvt. Ltd. This blog will detail the breathtaking experience that has contributed to Edicon's enviable position as the undisputed leader in the field of duplex board manufacture.

Few companies can expect to compete with Edicon's unwavering dedication to excellence and guarantee of unsurpassed quality. But this story isn't simply another example of manufacturing skill; it's also one of creativity and invention coming together to produce duplex boards that raise the bar for the sector.

Come along on this fascinating journey into the world of duplex boards, in which Edicon Paper Products Pvt. Ltd. is undisputedly the master, and learn why.

The Artistry Behind Duplex Board Production

In the labyrinthine world of duplex board manufacturing, Edicon Paper Products Pvt. Ltd. stands as the undisputed maestro. Their prowess lies in the fusion of artistry and precision, a symphony of innovation and tradition.

Here's a glimpse into the mesmerizing craft behind their extraordinary duplex boards:

Intricate Process Unveiled
From pulp to perfection: Edicon's duplex boards are born from a meticulously crafted recipe, blending fibers and finesse with a dash of cutting-edge technology. The secret of supreme strength: At the heart of this alchemy lies a method that weaves fibers into a resilient tapestry, creating boards that defy the passage of time and the weight of expectations.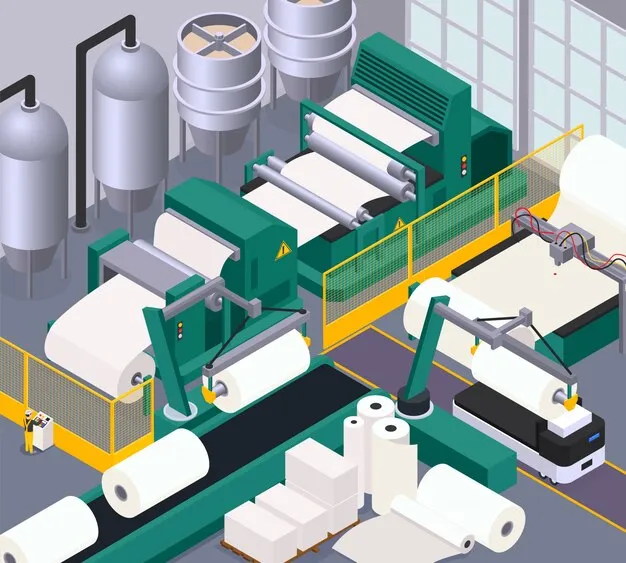 State-of-the-Art Marvels
Precision Personified: Edicon's manufacturing floor is an orchestra of state-of-the-art machinery conducting a symphony of quality. A dance of sophistication: From calendars to coaters, each piece of equipment plays a pivotal role in the creation of boards that exude excellence.

The Quintessential Edicon Touch
Where strength meets elegance: Edicon doesn't just manufacture boards; they create an experience. These boards are not mere carriers; they are art that wraps products in allure. Sustainability as a core principle: Edicon weaves eco-consciousness into every fiber, creating boards that not only elevate your brand but also nurture our planet.

In the realm of duplex board production, Edicon Paper Products Pvt. Ltd. is an enigmatic artist, painting the canvas of packaging with strokes of brilliance and innovation, a true virtuoso in the world of boards.

Why Choose Edicon Duplex Boards?
Edicon Paper Products Pvt. Ltd. is the clear champion when it comes to choosing the best duplex boards. They provide a captivating balance of elegance and toughness that is difficult to match in the market. Observant companies can't resist the allure of Edicon's duplex boards for the following reasons:

Seamless Fusion of Strength and Elegance: The duplex boards from Edicon are a symphony of beauty and strength, painstakingly built to resist the worst circumstances while radiating pure elegance. Their boards make a statement of quality in addition to being strong.

Eco-Friendliness: Edicon's dedication to the environment is as unwavering as its duplex boards. They are pioneers in environmentally friendly manufacturing, making them the sensible option for companies trying to lower their carbon impact.

Endless Applications: The duplex boards from Edicon are incredibly versatile. Edicon's boards excel at any task, whether it is creating book covers and promotional materials or providing packaging solutions for food, cosmetics, and medicines.

Serving Renowned Brands: Edicon Paper Products Pvt. Ltd. has a distinguished history of working with well-known businesses. The fact that business titans now favor their boards is proof of their excellence and dependability.

Serving Diverse Industries
In a multifaceted landscape, Edicon Paper Products Pvt. Ltd. stands as the unswerving cornerstone of duplex board excellence. Their boards, an epitome of robustness and elegance combined, find homes in an array of industries. Let's dissect this marvel:

Packaging Perfection: Edicon's duplex boards, molded with precision, offer impervious protection to a spectrum of products - from gourmet chocolates to high-end cosmetics.


The Literary Touch: For the world of literature, Edicon's duplex boards embrace book covers, transforming simple texts into cherished keepsakes.


Promotional Panache: Edicon's boards play canvas to vibrant promotional materials, lending brands the flair they need to captivate audiences.


Serving the Titans: Renowned brands, both national and international, have found in Edicon a steadfast partner, delivering the quality and reliability they demand.


Endless Innovation: Edicon Paper Products is more than just a manufacturer; it's a hub of perpetual innovation, poised to redefine the landscape of duplex boards.

A Glimpse into the Future
The future at Edicon Paper Products Pvt. Ltd. shines brighter than a supernova. Their commitment to innovation is as relentless as a rocket bound for the cosmos. Here's what's cooking:

Revolutionary Manufacturing Processes: Picture this Edicon is fine-tuning cutting-edge processes that'll make their duplex boards even more resilient, sleeker, and eco-friendly.


Sustainability Overdrive: They're on a mission to push the sustainability envelope further. Think zero-waste production lines, energy-efficient facilities, and even more recyclable materials.


Global Reach: Edicon's horizons are expanding. They're gearing up to cater to an even wider international clientele, from Morbi to the world, and they are promising a seamless experience across borders.


R&D Boost: Their R&D department is like a mad scientist's lab (minus the chaos). Expect innovations that redefine what duplex boards can do for your business.

Stay tuned, because, at Edicon, the future isn't just a destination it's an exhilarating journey into the unknown, where possibilities are as limitless as the cosmos itself.

Conclusion
Edicon Paper Products Pvt. Ltd. From India stands as an undisputed luminary, illuminating the path to perfection. With a symphony of cutting-edge technology and unwavering commitment to quality, they've woven boards that transcend the mundane, blending sheer strength with an aesthetic allure that whispers elegance. The eco-conscious will find solace here, for Edicon's boards are born of a green ethos, leading the charge in sustainability.

From the hushed halls of pharmaceuticals to the bustling aisles of food packaging, Edicon's boards have scripted success stories aplenty. It's where renowned brands find not just partners but magicians who turn cardboard into works of art.

As the sun sets on this chapter, Edicon Paper Products doesn't rest. The promise of tomorrow beckons an ever-evolving tale of innovation in the duplex board realm.

In a world brimming with options, Edicon Paper Products Pvt. Ltd. is the North Star a beacon of duplex board excellence. Embark on the journey; discover the difference. Your packaging is elevated.