Introduction

A shining example of innovation and workmanship in the board manufacturing industry is Edicon Paper Products Pvt. Ltd. They have created nothing less than a brilliant work of art with their foray into the realm of spotless white-back triplex boards.

Let's get you on a voyage where you are face-to-face with the intricacies of white back triples board productions and explore the finest manufacturers in the segment.

Prepare to learn why Edicon Paper Products Pvt. Ltd. is the manufacturer of white back triplex board that shines as the beacon of excellence as we explore their skill and dedication to innovation.

Craftsmanship of White Back Triplex Boards

Edicon Paper Products Pvt. Ltd. is a beacon of quality in the busy Indian manufacturing environment, producing white back triplex boards that are nothing short of works of paper art.



Intricate Process
The voyage of Edicon starts with a procedure that is nothing less than a symphony of accuracy and ingenuity. Making these extraordinary boards requires a high level of precision, much like leading an orchestra.

Precision and Ingenuity: The fusion of precision engineering with creative ingenuity results in boards that defy expectations.


The Alchemist's Recipe for Gold: Uncovering the trick to their perfect strength is like learning the alchemist's recipe for excellence.

Cutting-Edge Technology

Edicon uses cutting-edge equipment and technology to raise its boards to a level of perfection few can match.

Symphony of Machinery: Walking through their production facility feels like entering a world of high-tech marvels. The machinery orchestrates an intricate dance, ensuring that each board meets the highest quality standards.


Precision at Its Pinnacle: Edicon's commitment to precision knows no bounds. Their dedication to excellence means that every board that rolls off their production line is a masterpiece in its own right.

With Edicon Paper Products Pvt. Ltd., crafting white-back triplex boards transcends the mundane; it's a passionate pursuit of perfection that redefines the standards of quality in the Indian market.

Why Choose Their White Back Triplex Boards?

When it comes to selecting the perfect white back triplex board, Edicon Paper Products Pvt. Ltd. emerges as the quintessential choice for a plethora of compelling reasons. In a market bustling with options, Edicon's supremacy shines brightly like the midday sun on a clear Indian summer day.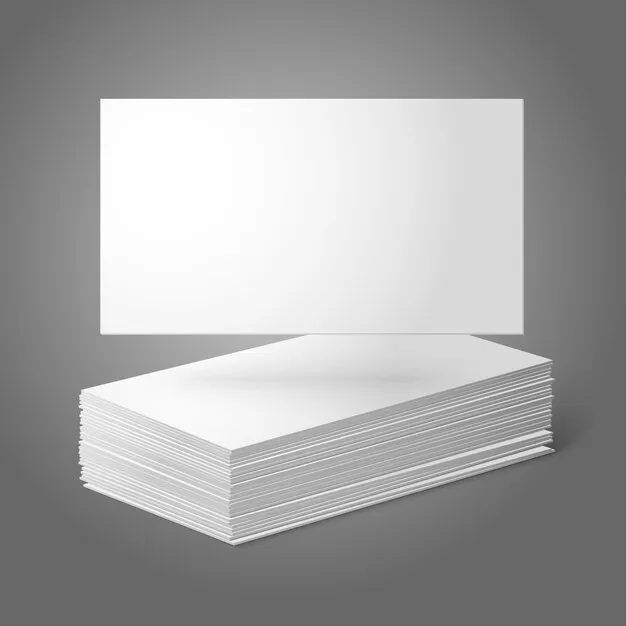 Their white back triplex boards epitomize the union of strength and elegance, akin to a harmonious symphony of contrasting notes. They are engineered to endure the test of time and the unforgiving pressures of the Indian market. Simultaneously, these boards exude a visual appeal that elevates your packaging game to a whole new level.

Sustainability Commitment
In an era where environmental consciousness is paramount, Edicon stands as a beacon of eco-friendliness. They lead the charge in sustainable manufacturing practices. When you choose Edicon, you're not just making a business decision; you're making an eco-conscious choice that resonates with the conscientious Indian consumer.

Edicon's white back triplex boards aren't just products; they are a testament to decades of manufacturing excellence. With a legacy that speaks volumes, Edicon has earned the trust of businesses across India. Renowned brands have partnered with Edicon to craft packaging solutions that leave an indelible mark.

In a market inundated with options, Edicon Paper Products Pvt. Ltd. emerges as the undisputed leader in white back triplex board manufacturing, offering strength, elegance, sustainability, and a legacy of excellence that is second to none. Your packaging deserves nothing less than Edicon's exceptional craftsmanship.

Versatile Applications

The white back triplex boards from Edicon Paper are the most adaptable in the Indian market. Their use in a wide range of sectors demonstrates these boards' remarkable versatility. A closer look at their varied utility is provided here:


In a country as diverse as India, Edicon's boards find their home in a variety of industries, from luxury cosmetic packaging to food packaging that keeps your munchies fresh.

However, the story doesn't end there. These boards step into the aesthetic world, gracing book covers and giving advertising materials a refined touch.

Real-world impact is more important than merely Possibilities. Whiteback triplex boards from Edicon have formed successful alliances across sectors, winning respect and recognition from prestigious businesses.

Innovation and the Future

Edicon Paper Products Pvt. Ltd. continues to be a leader in the dynamic Indian market, where change is the only constant. An example of their dedication to innovation and what the future may hold is provided here:

Continuous Improvement: Edicon never rests in its pursuit of perfection. They are always working to improve the performance and adaptability of their white back triplex boards.


Sustainable Solutions: Edicon is at the forefront of a market that is becoming more and more environmentally conscious. To fulfill the rising demand for ecologically friendly products, they are setting the bar for sustainable business practices.


Innovative Technology: Edicon doesn't just follow technological trends it creates them. Expect major advancements in their production methods and product selection.


Beyond Customization: Edicon is a firm believer in creating solutions that are specifically tailored to each client's demands. Custom white back triplex boards provide even more possibilities in the future.

Conclusion

Finding a real leader in a market as dynamic as India's is like finding a valuable jewel in a sea of stones. Edicon Paper Products Pvt. Ltd. stands out as that brilliant jewel, symbolizing a tradition of quality that grows more brilliant every year.

There is a resounding reality that rings as the curtain closes on our voyage through the world of white back triplex boards: Edicon is the unrivaled option for people who desire quality, strength, and innovation.

The nation's industrial prowess is demonstrated by Edicon's dedication to Indian manufacturing. Businesses who select Edicon associate themselves with a partner who is eager to up their packaging game. Edicon Paper Products Pvt. Ltd., a company committed to innovation, forecasts a bright future for white back triplex boards in India.

The time has come for businesses to seize the opportunity, explore the realm of premium white back triplex boards, and embark on a journey towards packaging excellence with Edicon.