Introduction

In the bustling tapestry of India's manufacturing landscape, one name reigns supreme when it comes to the grey back duplex board range – Edicon! Step into a world where innovation dances with craftsmanship as we embark on this captivating journey.

As India's leading duplex boards producer, Edicon is not just a name; it's a legacy that they have successfully woven piece by piece and intricately into the fabric of India's paper industry.

Within the Indian market where quality is paramount, Edicon stands tall as the vanguard of excellence. Starting with precision engineering to the extent of eco-conscious practices, this is a story of mastery that unfolds in every board produced.

Join us in unveiling the secret behind Edicon's success, and their unwavering commitment to excellence, while playing a pivotal role in India's packaging revolution.

Mastering the Art of Manufacturing

Inside the heart of India's bustling manufacturing landscape, Edicon Paper Products Pvt. Ltd. stands as a beacon of mastery for manufacturing top quality, premium grey-back duplex board range. Their journey through this intricate art is nothing short of awe-inspiring.

Crafting Excellence
Precision and Ingenuity: Edicon's manufacturing techniques are a fusion of precision and ingenuity. It's where science meets artistry, resulting in boards that exceed expectations.

Combining the exact proportions of raw materials, their production process is nothing short of a symphony of precision. Every fiber, every layer, calibrated to perfection.


Their innovative approach to bonding layers is akin to crafting a masterpiece, resulting in boards that are as resilient as they are elegant. What makes Edicon's grey back duplex boards truly remarkable is the secret recipe behind their exceptional strength.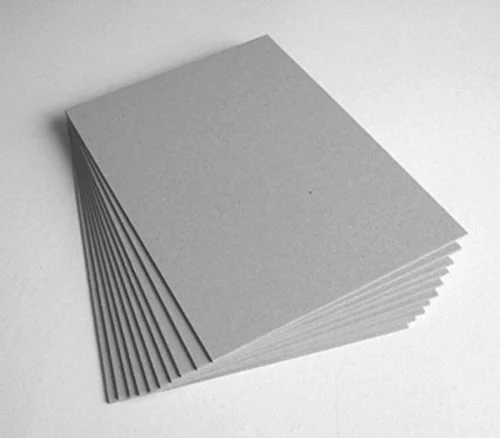 Their closely-guarded formula for board strength combines the wisdom of tradition with the cutting-edge knowledge of modern science.


This intricate blend of materials, temperature, along pressure results in a product that withstands the rigors of Indian markets.

Leading in Knowledge
Symphony of Innovation: Edicon's production floor resembles a symphony, with high-tech equipment playing harmoniously to yield products of unmatched value.

Picture an orchestra of machines, each with its unique part during the production process, ensuring every board meets its stringent standards.


These machines are not just tools; they are the virtuosos that create a masterpiece.

Precision at Its Pinnacle: What sets Edicon apart is its relentless pursuit of precision at every stage during manufacturing.
The boards are subjected to a series of meticulous examinations besides standard testing, ensuring that only the finest sheets bear the Edicon name.


Their commitment to precision is not just a claim; it's a promise.

The Edicon Edge: A Symphony of Excellence

When it comes to choosing perfect grey-back duplex board, Edicon emerges as the unquestionable virtuoso. Their products transcend the norms; they're a harmonious blend of unmatched strength and aesthetic brilliance.

Here's why opting for Edicon's board range is a choice radiating excellence:

Built to Endure:
These boards aren't just sturdy; they were built to endure even harshest of conditions, offering reliable protection to your products.


From withstanding weight to guarding against environmental elements, they excel in every aspect.

Aesthetic Elevation:
Edicon's boards don't just deliver strength; they elevate the visual appeal of your packaging.


A smooth, elegant finish enhances the perception of your products, leaving a lasting impression.

Eco-Conscious Commitment:
Edicon isn't just a producer; they have earned themselves a reputation for being stewards of the environment.


Their sustainable production practices exemplify the brands' commitment to a greener future.

In a world where choices matter, choosing Edicon's duplex board isn't just a choice; it is a statement of excellence.

Versatile Utility of Edicon's Grey Back Duplex Board

Grey-back duplex board range from the house of Edicon is not simply limited to one industry; they are adaptable chameleons that fit in with different industries offered as a foundation for several applications. Here's an example of how these boards function: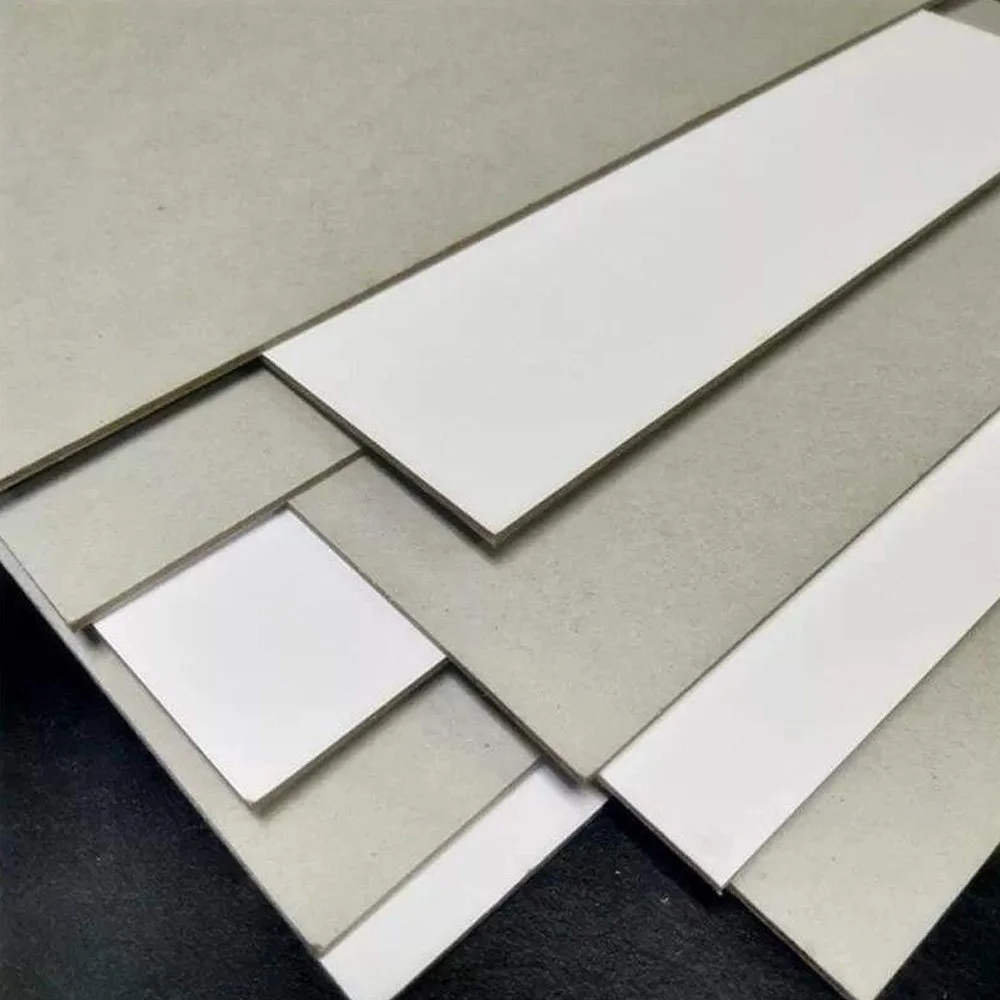 Packaging Excellence: The packaging industry is where these boards really hit their stride, supporting the preservation and presentation of goods in fields ranging from food and beverage to cosmetics and medicines. They are the keepers of beauty and freshness, making sure that the contents appear just as appetizing as the package.

Beyond Packaging: These boards do more than simply protect your merchandise; they also enhance their appearance. Consider elegant book covers that entice readers, or advertising materials that captivate audiences while delivering your brand's message. The grey back duplex boards from Edicon raise the bar for your marketing strategy.

The versatility of these boards is what makes them beautiful, and Edicon is a valued partner because of its prowess in customizing them flawlessly for any business.

Pioneering Tomorrow: Edicon's Innovation Journey

The foundation of Edicon's journey into the future is innovation. They are dedicated to breaking down barriers and are always scouting out new ground in the board manufacturing industry. Edicon is a constant catalyst for advancement since its main competencies include cutting-edge research and development.

Constant Evolution: Edicon focuses on the pace of change and keeps its boards up to date by doing so.


Upcoming marvels: There may be hints of fascinating, game-changing events that will transform the duplex board industry as a whole.

Leading the Vanguard: Edicon is a visionary leader in the dynamic world of duplex boards, prepared to pen the next chapter of this gripping tale.

Conclusion

One unmistakable fact becomes clear while the exploration of the realm of grey back duplex boards reaches a close: Edicon Paper Products Pvt. Ltd. Has become a dominant force in India's manufacturing sector.

Edicon has set a benchmark and emits a model of excellence, from exquisite workmanship that gives each paper product strength along with beauty to its everlasting dedication to sustainability.

But it's only a stopover on their road to growth; it's not the destination yet. Their dedication to innovation assures that their best may just be around the corner and their legacy now foretells new advancements.

Therefore, Edicon Paper Products Pvt. Ltd. is the obvious choice when you are searching for the perfect grey-back duplex board range. Edicon is beyond the status of just being a producer—boasting a history of working alongside multiple sectors and a reputation of exceptional craftsmanship the brand is a true representation of great craftsmanship.