Introduction

Have you ever wondered how the paper for your printed masterpiece was selected?

Understanding the minor yet significant distinctions between coated and uncoated duplex boards is like possessing a superpower in a world where every little thing matters. It's like being able to refine the details of your projects.

Prepare for a voyage where opposites glossy against matte smooth versus textured and style versus substance clash.

In this blog article, readers may embark on an insightful journey through the worlds of coated and uncoated duplex boards, where decisions aren't just random options; they also have a strategic component that affects the conclusion.

Put on your seatbelts, then! It's time to understand the physical and visual language of paper so that you can better support your creative endeavors.

The Mysterious Case of Coated Duplex Boards

Coated duplex boards stand out as the definitive show-stoppers in the complex world of paper. These boards are full of possibility and poised to amaze, much like canvases waiting for an artist's brushstroke.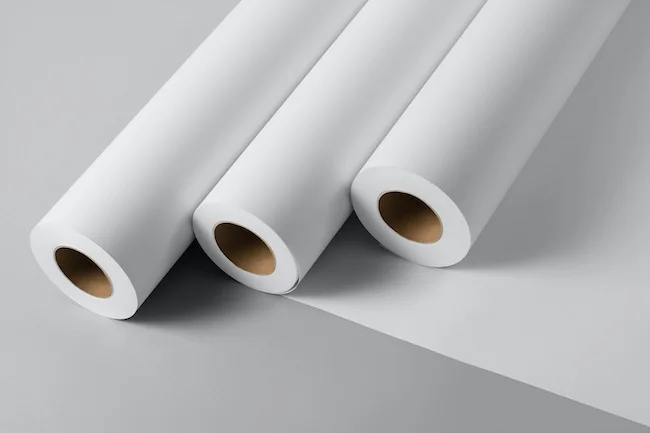 These boards are a symphony of brilliant design, layer upon layer. In addition to the core substance, they also have a unique covering that gives them their amazing qualities. This coating ensures that every color and every picture pops off the page in glorious splendor; it is more than just adornment.

But coated duplex boards have their flaws, just as anything else. On glossy paper stages, they are stars, but when it comes to ink absorption, they may be a little picky. Designers and print specialists must comprehend this complex equilibrium.

Uncoated Duplex Boards: The Natural Elegance

Uncoated duplex boards are incredibly versatile despite their seeming simplicity. These boards have a simple design with just one layer, serving as a blank canvas for creative expression.

Their uses range widely, from rustic chic to traditional elegance. Uncoated duplex boards invite readers to feel the texture under their hands and provide a tactile experience that is difficult to duplicate.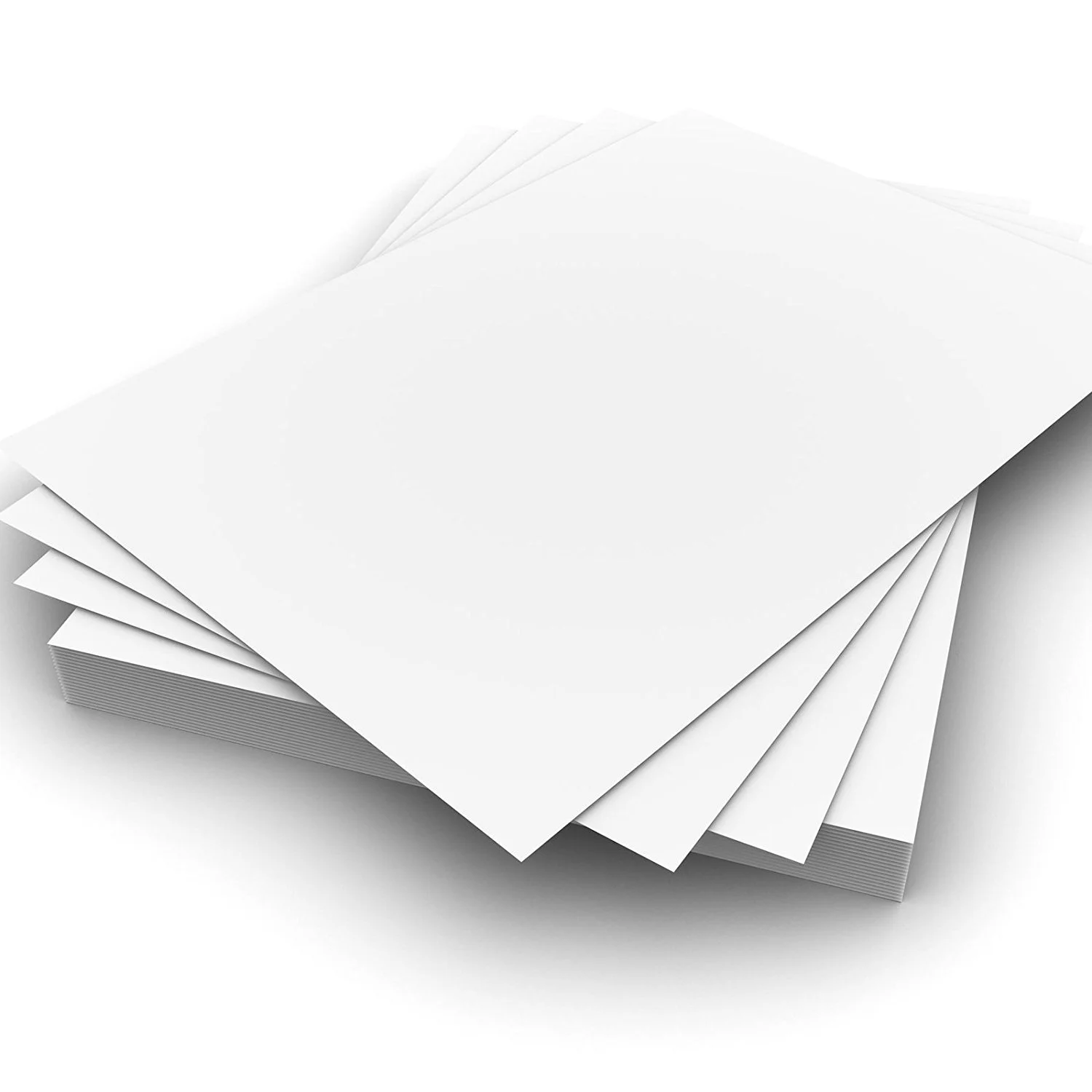 Uncoated duplex boards do have their subtleties, though, much like any other art form. The final appearance and drying time are both significantly impacted by ink absorption in this situation. They may not be appropriate for every project, but their natural appeal is unmatched for those looking for an organic, tactile touch.

The uncoated duplex boards are like an open book and are ready for writing; each brush or pen stroke will leave a lasting impression with its texture, genuineness, and allure.

Spotting the Differences

It all boils down to the specifics when deciding between coated and uncoated duplex boards. These ostensibly minute differences can drastically alter the effectiveness of your print products. Let's explore these distinctions in more detail:

A. Visual and Textural Contrast
Gloss vs. Matte: Coated duplex boards have a glossy, bright texture that bounces light and emits liveliness, whilst uncoated duplex boards have a matte, non-reflective texture that emanates a more subtle sophistication.

Ink Absorption: Because coated boards have a smooth texture, ink may easily adhere to the surface, producing pictures that are vivid and precise. Uncoated duplex boards, on the contrary, allow ink to penetrate their porous exterior, giving them a more grainy, organic appearance.

Elegance vs. Authenticity: Coated duplex boards excel in initiatives that call for a polished, high-end look, but uncoated duplex boards have a real, tactile feel, making them perfect for projects that tend to be earthy or naturalistic.

B. Applications
When to Use Coated Boards: Coated duplex boards are the hottest new marketing trend. Consider pamphlets, promotional materials, and upscale packages. They bring images to life and make colors pop.

Selecting Uncoated Boards: Uncoated duplex boards are ideal for projects that you want your audience to engage with. Consider invites, textbooks, and stationery. They give off an earthy, friendly atmosphere.
These distinctions go well beyond surface-level variances and touch the core of your print materials. Therefore, choosing between coated and uncoated duplex boards is more than simply an option; it's an artistic decision that can successfully or unsuccessfully convey your message visually.

How to Make the Right Choice
Here's a practical guide to assist you in making the right choice:

1. Understand Your Project Needs
Start by comprehending the unique demands of your project. Is it a high-end brochure, a rustic wedding invitation, or a minimalist business card? Different projects call for different textures and finishes.

2. Think about your audience
Investigate the tastes of your intended audience. What visual appeal and tactile experience are they most likely to enjoy? Your selection should appeal to your target audience.

3. Design Aesthetics Matter
Coated duplex boards frequently bring out the finest in designs that feature vivid colors, detailed details, and high-resolution photographs because of their smoother surface and glossiness. Uncoated duplex boards, on the other hand, can provide the best canvas if your design is minimalist or depends on a natural, organic vibe.

4. Consult with Design Experts
Don't be afraid to ask for advice from print specialists or graphic designers. Their knowledge may be quite helpful in choosing the best board for your particular design and printing needs.

5. Budget considerations
Take your budgetary restrictions into account. Due to the additional finishing steps, coated duplex boards often cost more, but uncoated duplex boards might offer a practical yet fashionable alternative.

6. Test and Sample
Consistently ask for samples and do test prints before committing to a significant print run. With this hands-on method, you can actually see and feel the boards in use to make sure they support your vision.

7. Environmental Concerns
If your project prioritizes environmental sustainability, look into eco-friendly solutions in both the coated and uncoated categories.
By carefully considering these factors, you'll come up with a clear knowledge of which board type will best meet the goals of your project, leading to a design that wows your target audience with both its appearance and its feel.

Conclusion

As we come to a conclusion on this informative tour of the worlds of coated and uncoated boards, keep in mind, that the expanse of printing as well as packaging is as varied as one's creativity itself. The differences between these two types of boards can appear to be little, yet they can have a huge influence on your projects.

Your decision to board, in the broad tapestry of design and communication, is a stroke that may either take your product to new heights or smother it in mediocrity.

So, equipped with information and insight, when you enter the exciting world of coated and uncoated boards, seize the chance to make wise choices. Let the world be enthralled by your designs, messages, and works of art.